Watch the 2021 Building Service Worker Awards at 6pm Thursday, May 13:
Click here for the 2021 Building Service Worker Awards program
This spring, the Building Service Worker Awards Ceremony is changing things up – for the first time ever, the award ceremony will be hosted online with an unlimited number of attendees in the audience at 6pm on Thursday, May 13 2021.

Every year, 32BJ SEIU teams up with Our Town, The West Side Spirit, Our Town Downtown, and The Chelsea News to recognize those who work hard to keep our city running: from doormen and security guards, to office cleaners and window washers.

We'd love to have you join us in celebrating our city buildings' heroes on May 13. Register today to attend the 2021 Building Service Worker Awards. All who register will receive an email with a link to the live event.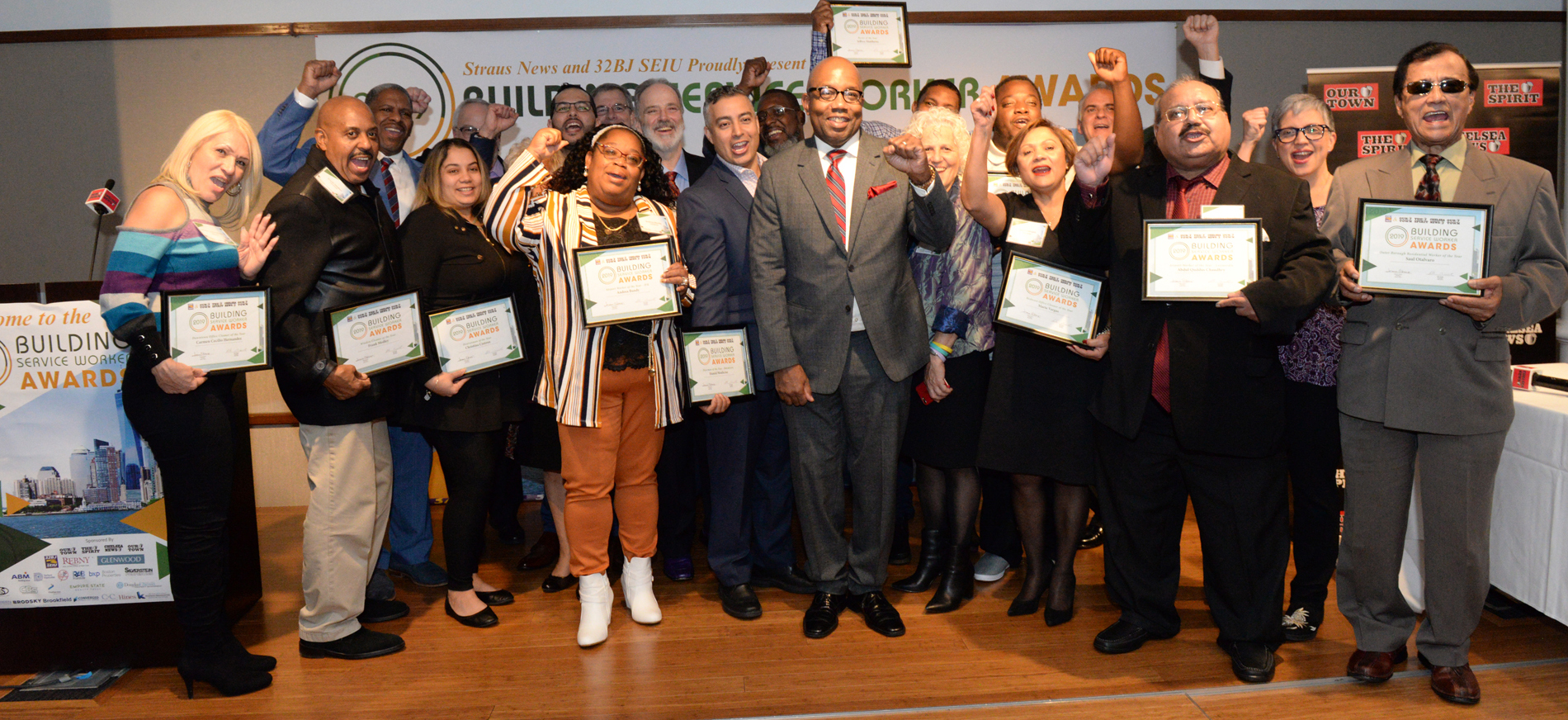 2019's Building Service Worker Award winners with emcee Errol Louis, Straus Media President Jeanne Straus and President of 32BJ Service Employees International Union Kyle Bragg.